Best AEW Entrance Theme Songs of 2023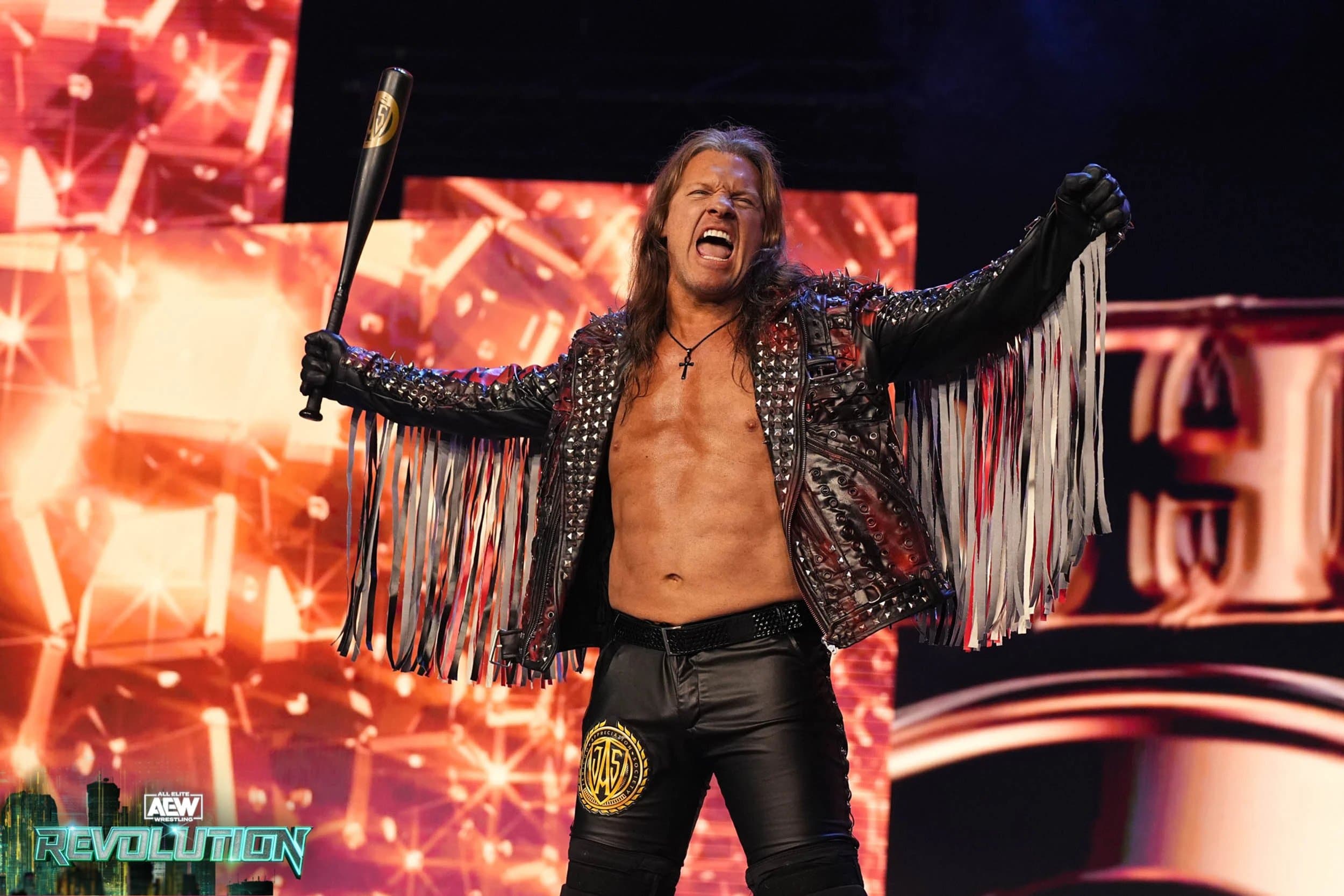 AEW has taken the professional wrestling industry by storm. Whether we love or hate it, we cannot deny that All Elite Wrestling has changed the landscape of professional wrestling. The fans can watch a high-profile match or an entire pay-per-view which is an alternative to WWE. The company has been established for nearly four years and has some of the best rosters of professional wrestling alongside excellent stories and new talents.
A wrestler's charisma has a lot to do with his skills in the ring and mic but still, we cannot deny that a wrestler's theme song as it has a significant impact on the crowd tuning into him or creating a loud pop during the entrance.
Here is the list of 7 of the best AEW theme songs of 2023
Darby Allin: "I Fell" by Wicca Phase Springs Eternal by Adam McIlwee
Darby Allin is known for his unique and distinctive persona and is among the best AEW original wrestlers. He often wears paint which covers half of his face resembling a skull. Darby is a risk-taker and highly appreciated babyface known for his ability to stand up against big guys with no feat whatsoever.
The song "I Fell" matches his grunge attire and the skateboard he comes with during his entrance.
Theme Song Link: https://loopmysong.com/?youtube_id=of1nr_83-ag
Hook: "The Chairman's Intent" by Action Bronson
"Hook" is the son of a wrestling veteran-Tazz. He has similar move sets to his father but has perfectly contemporized them with modern wrestling. He is yet to be pinned in the AEW and is currently the FTW champion.
During his entrance, he looks focused and menacing and has no interaction with the crowd and fans. This entrance fits his character and his name-Hook.
Theme Song Link: https://loopmysong.com/?youtube_id=Yw7IIX66sgU
Adam Cole: "All about Tha (Boom)" by Mickey Rukus
Adam Cole has been a top superstar rising independent circuits, ROH, NJPW, WWE, and All Elit Wrestling. The catchphrase crowd chants "Adam Cole Bay Bay" while he comes fills the stadium with charisma and excitement. The biggest strength of Adam Cole is how he interacts with people from the crowd.
The song is similar to his NXT entrance theme. It was revamped in AEW but is still considered a masterpiece.
Theme Song Link: https://loopmysong.com/?youtube_id=0SLgKlJVD28
Kenny Omega: "Battle Cry" by Imagine Dragon
Kenny Omega is known to be the promotion top star and is regarded to be the best professional wrestler at the present. He has won almost every prestigious title all around the globe except WWE. He is known for his unique in-ring persona incorporated with high-flying maneuvers.
He is known for his elaborated and theatrical entrances with elements of pop culture. The crowd is intrigued by his appearance and gets a big pop during his in-ring match.
Theme Song Link: https://loopmysong.com/?youtube_id=5vHpRoIpaU0

Jungle Boy: "Tarzan Boy" by Baltimora
Jungle Boy, also known as Jack Perry, is one of the four pillars of All Elite Wrestling. He signed with AEW in 2019. He is known for his high-flying moves, agility, and technical wrestling skills. This ability has made him a standout performer in the ring. He has a unique look, hairstyle, and colorful gear.
The entrance of Jungle Boy is an entertaining spectacle. The crowd gives full support by waving both hands to the melody of his entrance music.
Theme Song Link: https://loopmysong.com/?youtube_id=YG3s7nDhoEs
CM Punk: "Cult of Personality" by Living Colour
The fans had high hopes for CM Punk to return to in-ring action since he departed from WWE. It was a crazy night when he returned with his old theme song Cult of Personality. He is one of the best in-ring wrestlers the world has ever seen. He can carry a match or a storyline with almost every opponent they give him to work with.
When Punk enters the arena, he often takes time and pauses to interact with his fans and soak energy from the crowd.
Theme Song Link: https://loopmysong.com/?youtube_id=W4v7RUBF8CQ
Chris Jericho: "Judas" by Fozzy
Chris Jericho goes straight to the list of all-time greatest in the history of professional wrestling. He has competed and achieved in every major wrestling promotion like ECW, WCW, WWE, NJPW, and AEW. He was one of the first signings of AEW, and since then he has not looked back.
The entrance begins with the sound of breaking glass, which signifies the start of his entrance music, "Judas" by Fozzy. Jericho himself is the lead singer of the band Fozzy. He often wears flashy jackets, sunglasses, and scarves and interacts with the crowd during his entrance. He also does a traditional "Jericho Salute" making a circle with the finger.
Theme Song Link: https://loopmysong.com/?youtube_id=lqURPBtGJzg
Tune into Loop My Song for new blogs with more entrance theme songs of different rosters at AEW. You can click on the links provided in the blog to listen to their respective songs. Our platform will auto repeat those songs and videos for you to enjoy.