List of 5 Independent Music artists/bands that should be recognized for their flawless music.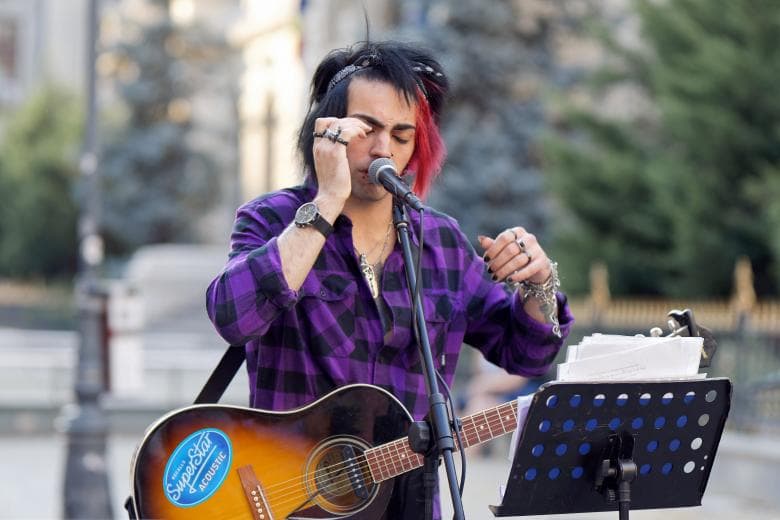 Mild Orange:
Mild Orange is a New Zealand-based dream pop and indie rock band formed in 2016 in Dunedin, Otago. The group consists of four friends, including Josh Mehrtens (vocals, lyrics, guitar, production, mixing, art), Josh Reid (lead guitar), Tom Kelk (bass guitar), and Jack Ferguson (drums), who became friends while attending the University of Otago.
They have released three albums, the first being "Foreplay" in 2018, which received positive reviews from critics. The single "Some Feeling" has over 27 million views on YouTube.
Their second album, self-titled, was released in 2020 and it also received positive reviews. The video for the single "Freak In Me" has 6.7 million views on YouTube. Their third album, "Looking For Space," came out in 2022.
The band's distinctive style is referred to as "melting melodies," and their recordings are mostly produced, engineered, and mixed by Mehrtens except for "Stranger," which was engineered and mixed by Tom Bell.
The Paper Kites Band:
Paper Kites Band is a Victoria-based Australian indie rock/folk rock band formed in 2009 by lead singer/guitarist Sam Bentley and keyboardist/guitarist Christina Lacy. Over the years, they have put out five studio albums and four extended play releases. Their current studio album, "Roses," was made available on March 12th, 2021.
Ghostly Kisses
Ghostly Kisses is the dream pop music created by singer-songwriter Margaux Sauvé. The moniker was inspired by William Faulkner's poem "Une ballade des dames perdues" and fits the airy quality of Margaux's vocals.
Bedroom (Noah Kittinger)
Noah Kittinger is a talented music artist who creates unique and captivating sounds. He has a passion for music that shines through in his work, and he is dedicated to his craft.
On his YouTube channel, he shares a variety of content, including performances of original songs and covers. Known for his intimate and stripped-down performances, Noah's channel captures the raw energy and emotion of his music. Viewers are drawn to the warmth and honesty of his performances, and he has built a dedicated following through his channel.
Dreamgirl
Dreamgirl is a mysterious and enigmatic artist who rose to popularity with their melancholic and introspective indie pop music. The song "Teenage Blue" is one of their most well-known works, characterized by its wistful lyrics, haunting melody, and delicate instrumentation.
The song and the artist have been praised for their ability to capture the feelings of longing and uncertainty that often accompany adolescence. Dreamgirl's unique style and songwriting has made them a favorite among fans of alternative music and has earned it a reputation as a talented and original artist.